The official Shadow of Mordor Wikia community has attracted some mightily insightful fans. You've gladly spent your time discussing the land of Mordor with us, and imparting fellow community members with knowledge beyond what they held before.
Tapping into this knowledge, we recently asked you for your best facts about the garrison Talion and his fellow Rangers called home, The Black Gate. These are the best of the best, straight from you.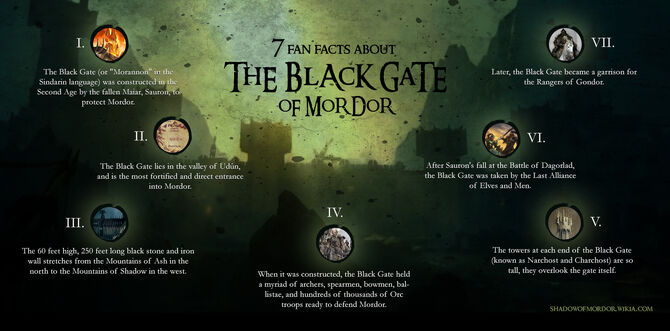 Thank you for your fan facts!
Ad blocker interference detected!
Wikia is a free-to-use site that makes money from advertising. We have a modified experience for viewers using ad blockers

Wikia is not accessible if you've made further modifications. Remove the custom ad blocker rule(s) and the page will load as expected.