I have been reading on the forums about Trolls and Wargs maybe being on the game or not, and I remember watching the first video (The one with Ratbag) and I was really excited about this game.
One of the cool things I saw was that screen with  your "army" (Nemesis screen), and that there were trolls on that army.
So today I found these forums, and I read in different threads discussions about trolls not being on the game.
So I rewatched that first trailer and I found not only trolls, but what seems to be wargs: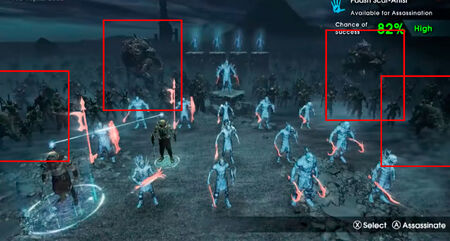 But on the last videos, with the new nemesis screen the wargs seem to have dissapeared:
So I think there will be trolls, but wargs are still to be confirmed